Swing Bed Program

(Skilled Nursing Care Services)

Rehabilitative Care and Swing Bed Program are terms used for a treatment program that assists patients in returning to their home environment. PMC's Swing Bed Program is often the best option when acute care hospitalization is no longer necessary, but the patient is not physically able to go home.

Our caring staff will provide individualized treatment to assist the patient in reaching their maximum rehabilitation potential. The program is designed to help patients regain their independence and bring them back to a level of health so they can return home safely.
Who needs Rehabilitative Care?
Examples include:
• Generalized weakness
• Knee, hip and other joint replacements
• Rehabilitation after vascular, abdominal and other surgical
procedures
• Recovery after a major accident
• Rehabilitation after a stroke or heart attack
• IV medication therapy (Infection management)
• Wound care
• Physical/Occupational therapy
Why Parmer Medical Center Rehabilitative Care?
• Close to family and friends
• Care managed by your primary care physician
• New state of the art facility and equipment
• Over 84 years of rehabilitative experience by our team
• Exceptional patient amenities (including sleeper sofa for guests)
• Medicare approved Critical Access Hospital
• Because we care!
Services Available:
Because the patient's needs during recovery are unique, treatment will be tailored for the individual's situation. The following will likely be a part of the rehabilitative care:
• Physical Therapy
• Skilled Nursing
• Occupational and Physical Therapy
• Social Services
• Dietary Consultation
• Patient/Family Education
• Long Term IV Therapy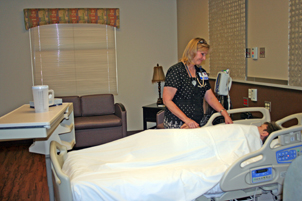 Benefits of the Program
Recovery from illness and injury can be physically difficult. Parmer Medical Center's goal is to help you heal and gain strength so you can regain your independence and return home.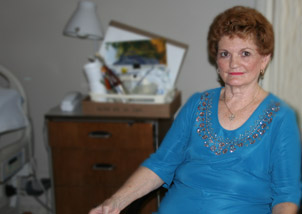 "I got my strength back really fast. I didn't think I would get better this quickly." - Sue Leeper


Let us help you plan your post operative care.
Calls prior to hospitalization or surgery welcome.
We have an expert consultant on staff to help you determine the right course of treatment for you or your loved one.
Call (806) 250-2754.