Healthy Baby Coalition
Parmer County


The Healthy Baby Coalition of Parmer County is a community coalition established with the assistance of the Department of State Health Services for the purpose of providing Community Health Workers and Instructors to educate expectant mothers in Parmer County.
In 2006 the teen pregnancy rate was 34.2 in Parmer County compared to 26.0 for the state rate.When compared to other Texas counties Parmer County ranks 198th in infant mortality, 204th in low birth weight, and 250th for births born to mothers who received inadequate prenatal care. During a three year trend, Parmer County had from 2 to 4 times the state rate for infant mortality.

As a result, the Healthy Baby Coalition of Parmer County is actively seeking mothers willing to participate in a free prenatal educational program.

The Healthy Baby Coalition will implement strategies designed to accomplish the following goals:

1. Establish a list of resources for the Community Health Workers to use to assist the mothers.
2. Work to assist Community Health Workers in establishing regular classes.
3. Work with other community leaders to hold Baby Showers for items needed by mothers who receive prenatal education and care.

The Healthy Baby Coalition is always seeking volunteers to hold baby showers to provide incentive items for expectant mothers in Parmer County. Incentives are baby items (car seats, clothing, diapers, toys) which can be earned through a point system. Examples of activities needed to earn points: attending prenatal checkups, educational classes, and visits to community resources

The Parmer County Healthy Baby Coalition meets quarterly. Anyone who is interested is welcome to attend.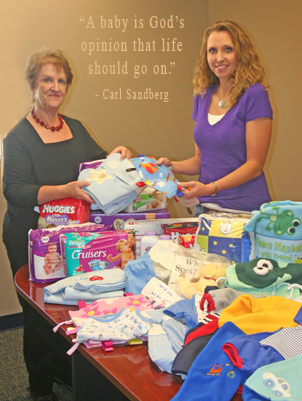 For more information regarding meetings or education, contact:
Heidi Eichenauer
Coalition Chair
Parmer Medical Center
(806) 250-2754
Jo Donna Terry
Coalition Chair
Cargill Meat Solutions
(806) 295-8291
Parmer County Towns:
Bovina, Farwell, Friona, Lazbuddie


Steering Committee
Cargill Meat Solutions
March Of Dimes
Parmer County AgriLife Extension
Parmer Medical Center
Texas Dept. of State Health Services
Texas Tech Health Sciences Center School of Nursing