Visit Parmer Medical Center



If you are visiting Parmer Medical Center to learn more about our facilities and services or visiting a patient here, our hours are as follows:
Hours

Visiting hours
Daily 7 a.m. until 9 p.m. 
Special arrangements are possible. 
Business Office hours
Monday-Friday, 8a.m. to 5 p.m. 
Standard holidays apply. 
Hospital Hours
24 hour, 365 days emergency care
Contacting a Patient

Patients at Parmer Medical Center in Friona, TX can be reached by calling 806.250.2754, and requesting patient either by name or room number.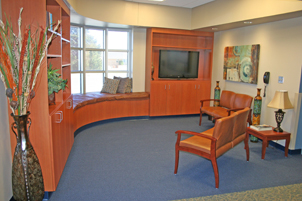 ► Sending Gifts and Flowers

► Directions and Parking Information

► Map