Friona Rural Health Clinic


Conveniently located next to Parmer Medical Center at 1307 Cleveland in Friona, TX, Friona Rural Health Clinic is a clinic with your whole family in mind. 

Friona Rural Health Clinic (FRHC) is the product of over 60 years of personal effort by dedicated physicians to build an exceptional health care organization. The staff emphasizes a professional and caring attitude, and maintains a strong commitment to individual treatment. FRHC supports preventive health measures to reduce the ultimate cost of health care. Located adjacent to the Parmer Medical Center, the Clinic teams with the Hospital to provide service excellence in healthcare to the surrounding area.
Providers
Our doctors specialize in caring for your whole family. We are now taking new patients and care for those from infancy through adulthood, including geriatric patients.
Same day appointments are available, and walk-in patients are accepted. For more information, call (806) 250-2781.
Accepting: Texas Health Steps, Texas Medicaid, most Commercial Insurance, Traditional Medicare (No Advantage Plans)

The providers specialize in caring for your whole family.

Click on the providers photos below for a full bio of our doctors.

Felipe L. Jubay, MD

Gary Webb, MD

Lynette Jubay, PA-C


Nathaniel Covarrubias
PA-C

Clayton Halford, PA-C

Trevor Steiner, PA-C
►Friona Rural Health Clinic Testimonials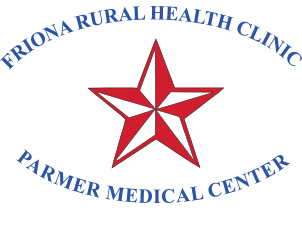 Friona Rural Health Clinic
1307 Cleveland St.
Friona, TX 79035

Phone: 806.250.2781

Fax: 806.250.2088

Walk-in patients are accepted
Same day appointments available

Se Habla Español