Urology


Girish C. Vallabhan, M.D., a board certified Urologist representing the Lubbock Urology Clinic, holds clinics at Parmer Medical Center once a month. 

In addition to pre-treatment consultation and post-treatment follow-up visits, services offered at the PMC clinic or at his office in Lubbock include treatment for male and female urinary problems, impotence and infertility, bladder control and incontinence, prostate conditions, early detection and treatment for genital and urinary cancer, laparoscopic surgery, robotic surgery, vasectomies and minimally invasive surgeries.  

Appointments can be made through your primary care physician or by calling Dr. Vallabhan's office at 806-771-0077.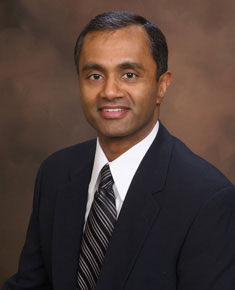 Girish C. Vallabhan, M.D.