Sports Medicine
and Orthopedics


Clinicians from Parker Sports Medicine and Orthopedics are holding clinics at PMC two days per month.  

James R. Parker, M.D. a board certified orthopedic surgeon, Ryan Teichelman, PA-C and Carlos Flores, MPAS, PA-C staff the clinic. 

They are seeing patients of all ages related to the full range of orthopedic services, including traumatic injuries, degenerative conditions, fractures and common conditions such as carpal tunnel syndrome, trigger finger, ganglion cysts and tennis elbow.

Individuals may make appointments through their primary care physician or by calling the orthopedic clinic office at 806 350-2663.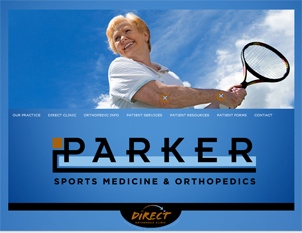 Parker Sports Medicine & Orthopedics
Visit their website here >