Cover your cough
The flu (influenza), colds and other serious respiratory illnesses are spread by coughing, sneezing, or unclean hands.  To help stop the spread of germs,
Cover your mouth and nose with a tissue when you cough or sneeze.
Put your used tissue in the waste basket.
If you don't have a tissue, cough or sneeze into your upper sleeve or elbow, not your hands.
Wash your hands often with soap and warm water for 20 seconds.
If soap and water are not available, use an alcohol-based hand rub.
Parmer Medical Center is taking steps within the hospital and clinic to help stop the spread of these respiratory germs. At the entrances to the clinic, hospital lobby, physical therapy entrance and the emergency department, you will find stations with masks and hand sanitizers.  If you are running fever, coughing, sneezing or suffering from body aches, please put on a mask and use the hand sanitizer before proceeding into the building. 

For your safety and the safety of our patients, we are also asking that you postpone visiting patients if you are experiencing cold or flu like symptoms.  If you haven't received your flu shot, please remember to see your provider and get this lifesaving vaccination.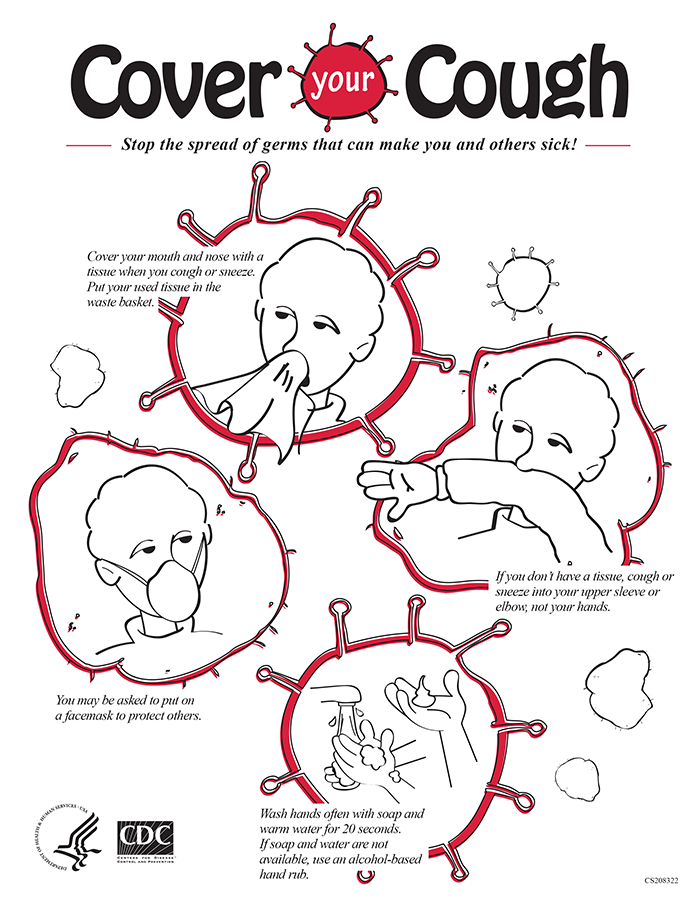 Download and print this poster here >