Courtesy Parmer Medical Center
Release Date: September 08, 2010

PMC completes 'A Matter of Balance' Classes
Parmer Medical Center in conjunction with the Area Agency on Aging, concluded its second 'A Matter of Balance' class on Wednesday, August18th. The class series is for adults 60 and older who are concerned about falls and are ambulatory and able to problem solve.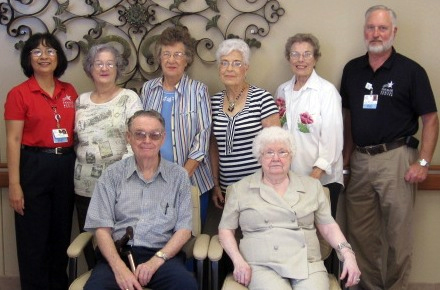 Graduates pictured are - Seated: (L-R) Bill Ellis and Retha Knowles. Standing: (L-R) Nimfa Martin, DPT, Instructor, Carol Ellis, Martha Hamilton, Hanna Lookingbill, Judy Cummings, Alan Clark, PTA, Instructor. Not pictured: Letha Gammon, Marilyn Blackburn, Lavelle Lillard and Reba Brito.
For more information on 'A Matter of Balance' call Dr. Nimfa Martin at 806 250-2754.