Courtesy Parmer Medical Center
Release Date: August 17, 2011

PMC Holds First Great Strides Walk
Supporting cystic fibrosis was the focus of the Great Strides Walk sponsored by Parmer Medical Center Saturday, August 13th.  Twenty-two participants raised $1,371.00 for the cause on their 10K walk Saturday morning. 
A life threatening disease that causes severe lung damage and nutritional deficiencies, it impacts about 1 in every 3000 births of children with northern European ancestry.  While "great strides" in treatment have been made in the past and some patients live into their 50's or more, additional research is needed and quality of life issues still remain.  PMC was proud to sponsor this worthwhile event.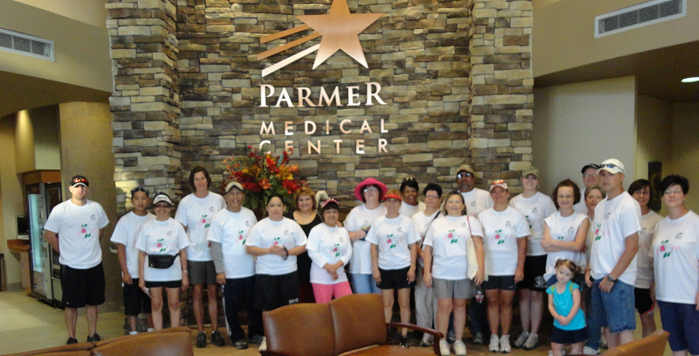 Pictured:  Walkers for the "Great Strides" 10K Walk.