Courtesy Parmer Medical Center
Release Date: June 20, 2011

Auxiliary Funds New Rockers
The Parmer Medical Center Hospital Auxiliary recently donated funds for two rockers/recliners that will be made available for the pediatric and other patient rooms at the hospital.  The need was noticed when one of the auxiliary member's grandchild was in the hospital.  The member stated that she just felt that there should be a way to rock the baby while he was sick.  This need prompted the auxiliary to raise the funds for the rockers.  The rockers have been ordered and will match the hospital's existing furniture. 
The auxiliary meets at the hospital the second Tuesday of every other month.  Their next meeting is in August.  Anyone interested in supporting or joining the hospital auxiliary is encouraged to call Donna Schuler at 295-3585.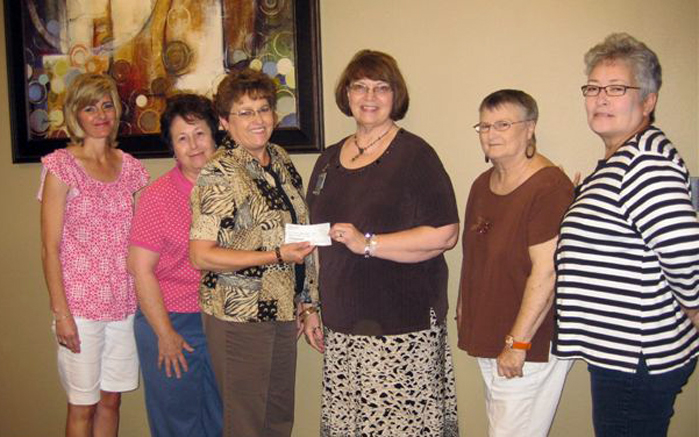 Pictured is Donna Schueler, Auxiliary President, with other auxiliary members presenting the check to Heidi Eichenauer from Parmer Medical Center.