Courtesy Parmer Medical Center
Release Date: Jan. 19, 2012

Christmas Card Fund
The proceeds from the hospital auxiliary 2011 Project Christmas Card were transferred to Parmer Medical Center
on January 16th. 

The amount of $2,860 will be used to purchase a specialty mattress.

A special that's to all who contributed to Project Christmas Card.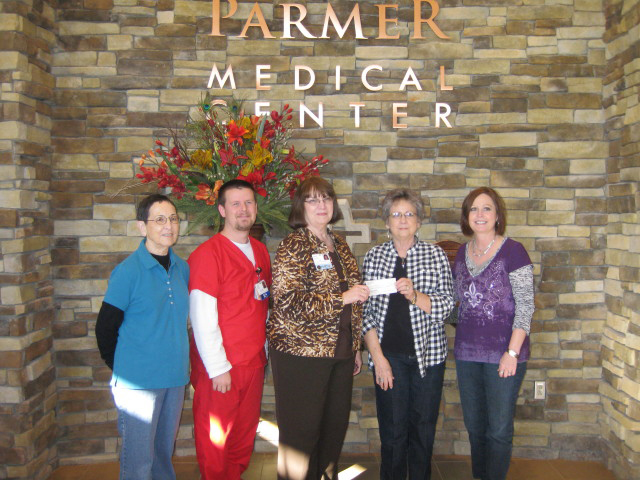 From left to right are Elizabeth McLellan, Devin Carpenter, RN, Heidi Eichenauer, Ray Jene London and Holly Campbell.